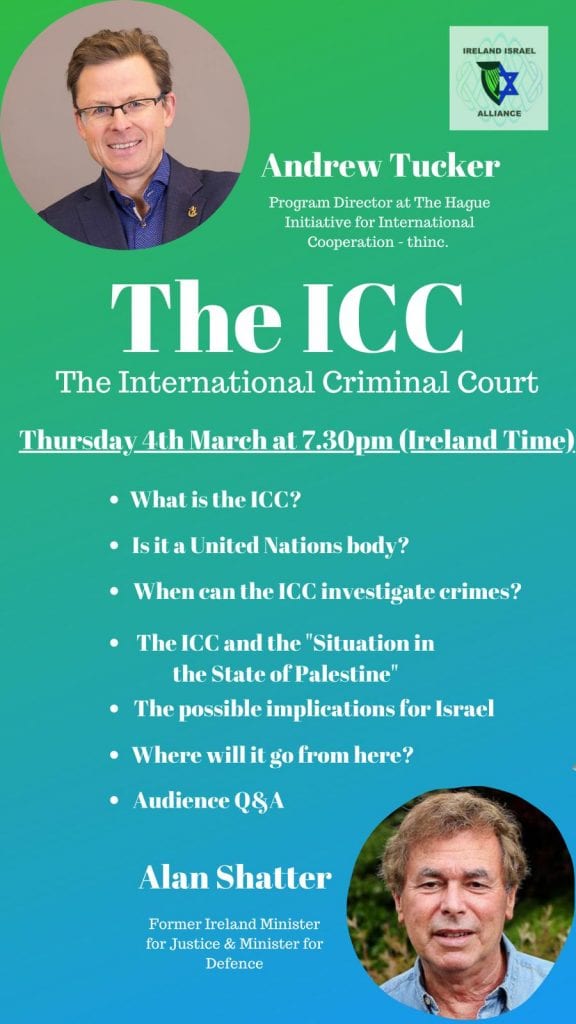 Thursday, 4th March at 7:30pm (Ireland Time)
We bring you an important and timely webinar on the International Criminal Court's recent decision to grant permission to its Chief Prosecutor to open an investigation on Israel for possible war crimes "on the territory of Palestine".
With guest speakers/lawyers, Andrew Tucker, Program Director at The Hague Initiative for International Cooperation and Alan Shatter, Former Ireland Minister for Justice & Minister for Defence. Followed by an audience Q&A.
We hope you can join us.
Please email contact@irelandisrael.ie for zoom link.