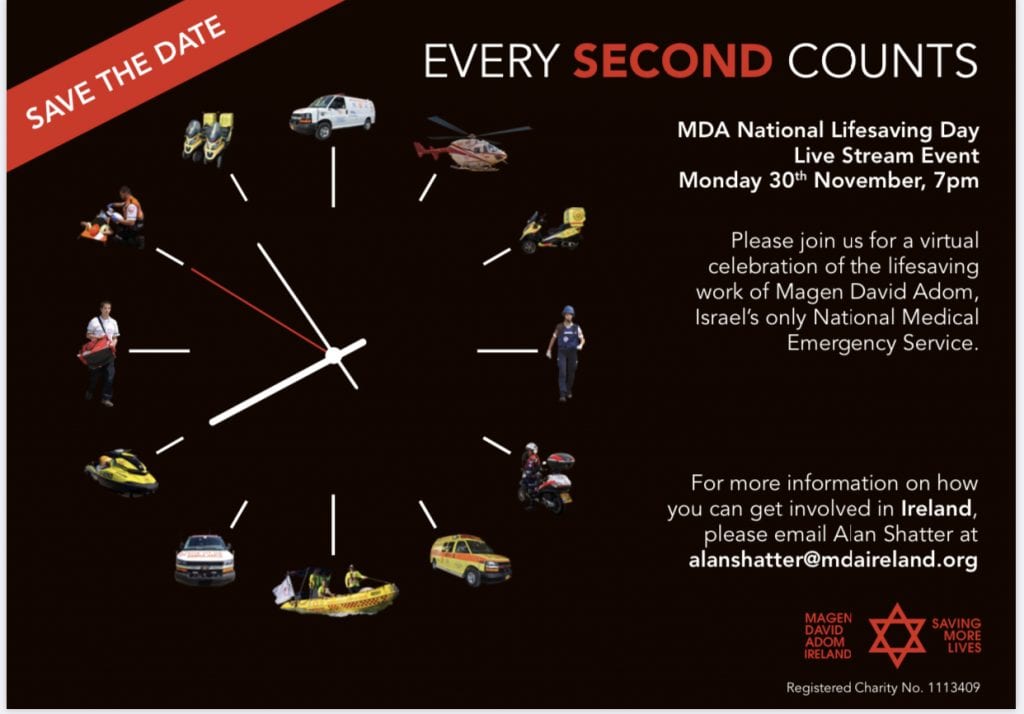 Save the Date!
Please join us for a Magen David Adom – National Lifesaving Day – Livestream Event –
Monday 30 November 7pm
Established by volunteers in 1930, Magen David Adom (MDA), literally Red Star of David, is
Israel's national emergency, disaster, ambulance and blood service. Since 2006 MDA has
been officially recognised by the International Committee of the Red Cross as the national
aid society of Israel.
Magen David Adom responds to over 800,000 calls a year. One every minute!
Full details to follow soon…