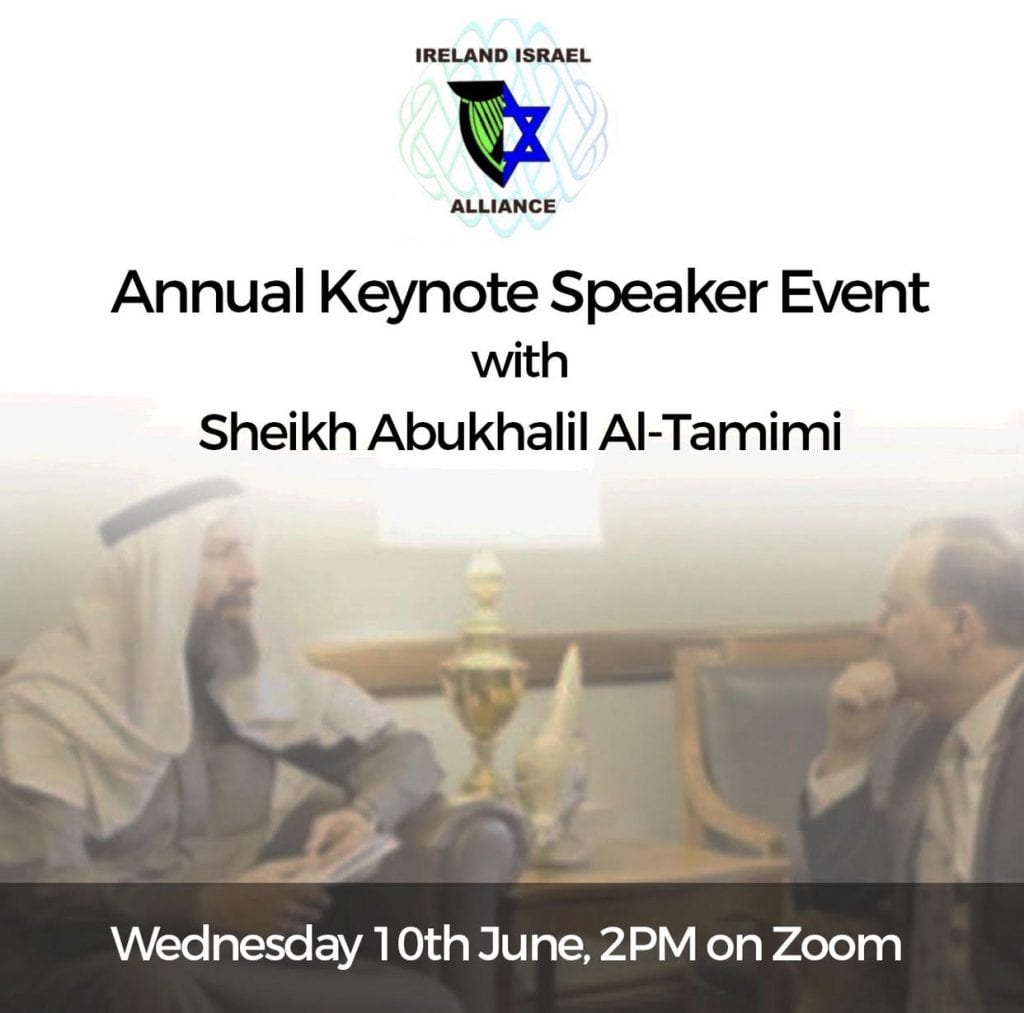 Wednesday 10th June 14:00 – 15:00 via Zoom (Ireland time)
This year we are delighted to be teaming up with the Irish branch of International Christian Embassy Jerusalem (ICEJ) to celebrate Israel's 72nd Birthday.
Morning Session: 11:00 - 12:30
Speakers:
H.E. Mr Ophir Kariv, Israel's Ambassador to Ireland
Dr. Jurgen Buehler, International Christian Embassy, Jerusalem
Mr. Maurice Cohen, Chair, Jewish Representative Council of Ireland
Organised by the ICEJ (Irish branch)

Afternoon Session: 14:00 - 15:00
Speaker: Sheikh Abukhalil Nasr Al-Tamimi, Founder, Reform and Development Party, Hebron
Organised by the Ireland Israel Alliance
We are delighted to be hosting Sheikh Abukhalil Al-Tamimi, founder of the Reform and Development Party and a significant part of the authentic Arab leadership in Judea and Samaria, via Zoom. 
The Sheikh serves as a coordinator in the Sha'ariya courts in the Palestinian Authority and in Israel, and for the past decade he has been a leading activist for co-existence and in the fight against the Boycott, Divestment and Sanctions (BDS) movement. 
He is respected as a prominent leader in a growing group of such leaders in the Palestinian Authority, who are promoting a different view regarding a diplomatic solution that doesn't involve uprooting Jewish settlements, but via dialogue and coexistence with the populations living in Judea and Samaria (aka the West Bank).
Please contact us HERE to express your interest in attending.