Just under a year ago, Ben & Jerry's (the American ice-cream company) announced that it would stop selling its ice cream in Israeli communities in Judea and Samaria, saying that it is "inconsistent with [their] values". This provoked a worldwide backlash against the company over its perceived double standards with respect to other territorial disputes around the world. Yesterday (29 June 2022), Unilever – which is the parent company – announced that it was selling its Ben & Jerry's ice cream business in Israel to its local licensee thereby ensuring that its ice cream will be available to all consumers in Israel, and Judea and Samaria.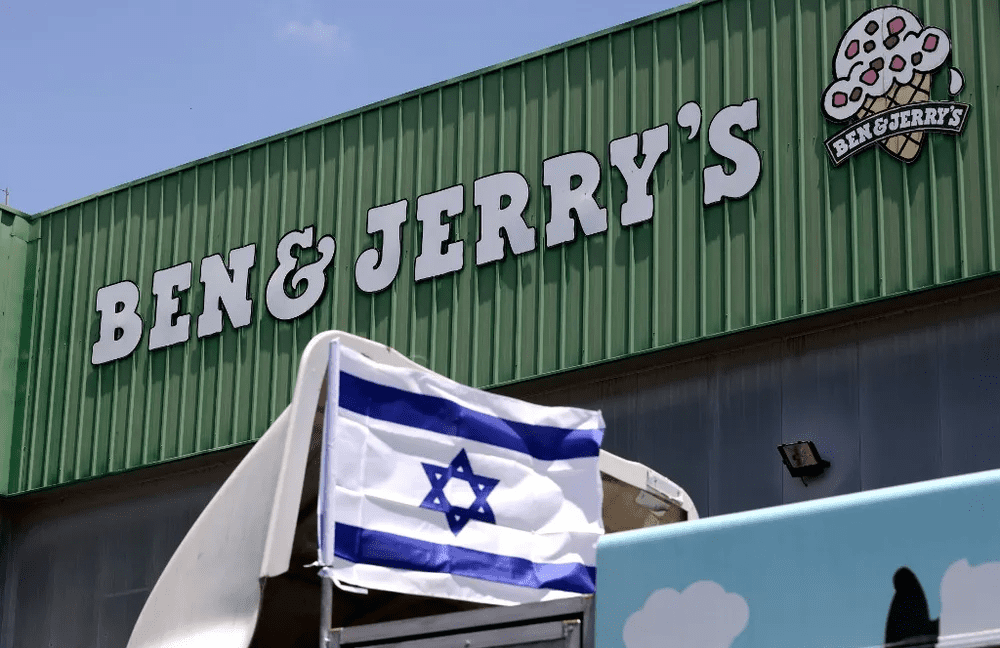 Below is a statement issued by Israel government ministers welcoming the move.
Joint Statement by Foreign Minister Lapid and Economy Minister Orna Barbivai
Israel welcomes today's announcement by Unilever that Ben & Jerry's in Israel will continue to sell its ice cream without discrimination and congratulates Avi Zinger, the owner of Ben & Jerry's in Israel, for the deal he has reached.
This decision not only ensures that the Ben & Jerry's factory and its diverse workforce, will be protected, but that its customers both Jewish and Muslim, Israeli and Palestinian, will not be targeted by the de-legitimization campaign against Israel.
Israel appreciates the constructive and respectful manner in which Unilever worked to resolve this issue, and the very strong stand the company has taken against antisemitism and the BDS agenda.
This is an important moral victory against the discrimination and antisemitism that lies at the heart of the BDS campaign. We express our deep appreciation to the many people, including Governors and elected officials at the State and Federal level in the US and elsewhere, civil society organizations, and ordinary citizens, across the political spectrum, who stood up against the illegitimate attempt to boycott Israel. We also thank the team, led by the Foreign Ministry, who were consulted by Unilever and Avi Zinger throughout this process.
FM Lapid spoke in the last few days with Avi Zinger and with Unilever CEO, Alan Jope.
Foreign Minister Lapid: "Antisemitism will not defeat us, not even when it comes to ice-cream. We will fight delegitimization and the BDS campaign in every arena, whether in the public square, in the economic sphere or in the moral realm.
"The Ben & Jerry's factory in Israel is a microcosm of the diversity of Israeli society. Today's victory is a victory for all those who know that the struggle against BDS is, first and foremost, a struggle for partnership and dialogue, and against discrimination and hate."
"I'd also like to thank Unilever for the action they have taken to resolve this matter."
Economy Minister Barbivai: "Ben & Jerry's ice cream will continue to be manufactured here and sold in every location, it will continue to contribute to the economy and its workforce. This is a victory for all Israelis, and a defeat for the boycotters."