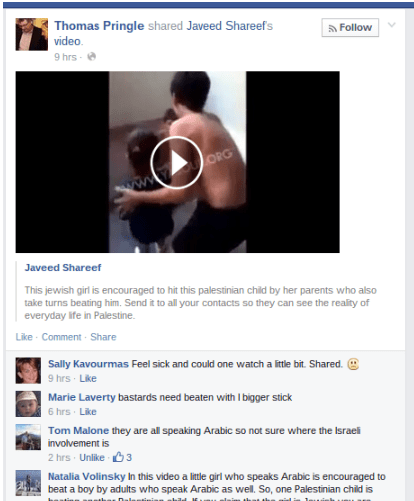 From July 2014, TD Thomas Pringle's disgraceful Facebook post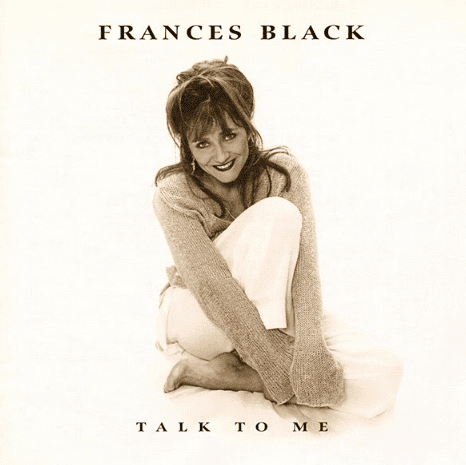 We're trying but you're not listening.
No-one is suggesting that there's any wilful lying on Frances Black's part. However, there's a well documented phenomenon known as Pallywood, effectively media distortion and fake news by Palestinians to delegitimize the State of Israel, aimed at an audience of gullible westerners who will believe anything negative they see, hear or read about Israel.
Some of it seems to emanate from individuals (perhaps teenagers) who get a thrill from seeing their fake social media posts go viral. Others, such as the self-styled Palestinian Information Center present a more professional facade. However they attracted widespread ridicule recently for using a photo of Katherine Heigl from the television series "Grey's Anatomy" in a post about a "French doctor" coming to the Gaza Strip. They've also been caught out using the same (clearly-staged) picture in a story about two alleged incidents that are dated as having occurred a year apart.
So, they're letting their "standards" slip badly. However, with so many people around willing to swallow any anti-Israel propaganda, perhaps they feel they don't even need to try any more. And they're probably right.
Footnote
Senator Frances Black might be more forthcoming via email. Please feel free to send her a POLITE query via the contacts page on her website or via her email-id which is frances.black@oireachtas.ie.