Why not celebrate both Purim and Saint Patrick's Day? The fact that both holidays fall on the same day might be God's way of telling us that - after 2 years of pandemic - we deserve a real party.
This year, the Jewish festival of Purim falls on March 17th which – of course – is also Saint Patrick's Day. Both festivals are ancient. Irish people have been marking Saint Patrick's Day for over 1,000 years celebrating the man who brought Christianity to Ireland nearly 1,600 years ago. Meanwhile, Purim commemorates a story that occurred nearly 2,500 years ago in Persia in which the country's Jewish community was threatened with annihilation.
The Purim story relates the saga of Esther, a Jewish woman who – on account of her beauty – was appointed queen by the Persian king, Ahasuerus, although he didn't know she was Jewish. She convinced him to stop the planned slaughter of all Persian Jews by Haman, the viceroy. Haman wanted to take revenge on all Jews because Mordechai, who was Esther's cousin, refused to prostrate himself before Haman at the palace gates.
However, Ahasuerus found out that Mordechai had saved his life by exposing a palace plot to have him murdered. Then, at a banquet hosted by Esther, she revealed to the king that she was Jewish and that Haman was planning to have all Persian Jews murdered, including her and Mordechai. Enraged by this, Ahasuerus ordered that Haman be dragged off to be hanged and thus the Jews of Persia were saved.
There is no similar story associated with Saint Patrick's Day although the legend that Saint Patrick banished snakes from Ireland could be taken as analogous – being another narrative (albeit tenuous) of victory over evil. Snakes get a lot of bad press in Jewish and Christian scriptures but – however much these reptiles might terrify people – it would be unfair to them to associate them with people like Haman!
Like Saint Patrick's Day, Purim is marked by much eating and drinking. Indeed, this writer has read that it's a mitzvah (commandment or religious requirement) for Jewish people to drink alcohol and get a wee bit merry at Purim. No such commandment is needed in Ireland.
As regards food, Irish people – especially those abroad – prepare dishes such as corned beef, colcannon, boxty, bacon and cabbage pie or Guinness and beef stew. Probably, the most commonly eaten foods on Purim are triangular-shaped foods such as kreplach and hamantaschen pastries. Kreplach are savoury pasta triangles filled with meat and hamantaschen are three-cornered sweet pastries usually filled with dates or poppy seeds.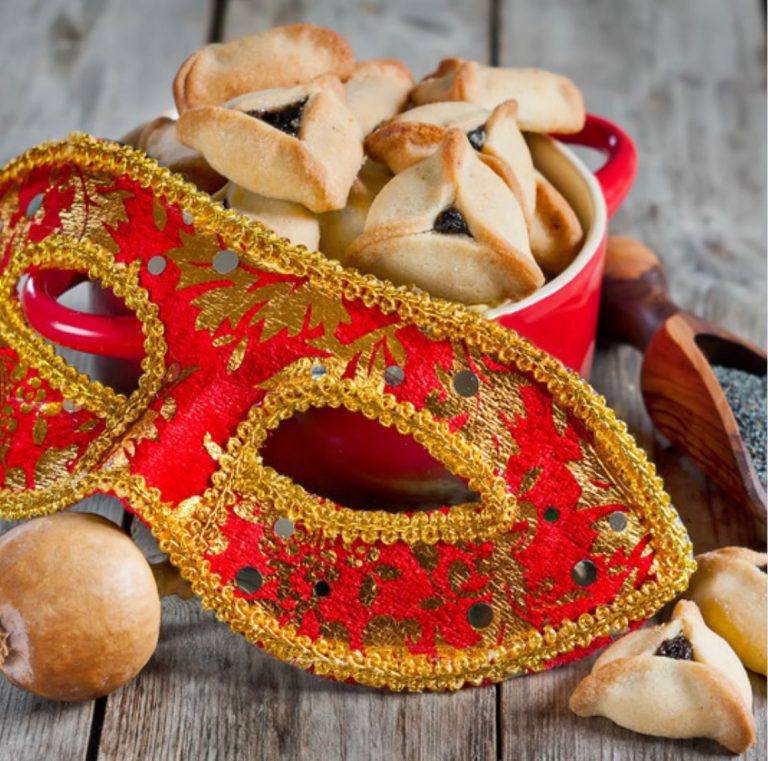 However, as with Saint Patrick's Day, street parties, dressing up in colourful outfits and either taking part in or watching parades is a huge part of the Purim festivities. In Israel, the cities of Holon and Tel Aviv have particularly large and colourful Purim parades.
Due to the COVID19 pandemic, both in Ireland and Israel, parades were banned in 2020 and 2021. Thus, this year will be the first time that people can fully celebrate either festival in three years. Why just celebrate one or the other, though? The fact that both holidays fall on the same day might be God's way of telling us that – after two years of the COVID19 pandemic – we deserve a real party. I'm sure that hamantaschen would be the perfect dessert after a meal of corned beef and colcannon!
Chag Purim Sameach agus Beannachtaí na Féile Pádraig oraibh go léir!