Despite being the only country in the Americas to vote against the UN Partition Plan of 1947, Cuba established diplomatic relations with Israel on 19 January 1949.
In 1952, Israel opened an honorary consulate in Havana and upgraded the consulate to a diplomatic legation in 1954. Cuba opened a diplomatic office in Israel in 1957, but diplomatic relations were broken off in the wake of the 1973 Yom Kippur War, when Cuba sent military aid to Egyptian and Syrian forces. Cuba's interest in seeking the Presidency of the Non-Aligned Moment has also been cited as influencing the decision to cease diplomatic relations.
Since the 1990s, relations between Israel and Cuba have warmed somewhat. Between 1995 and 1999, Castro allowed 400 Cuban Jews to immigrate to Israel with the assistance of the Canadian government programme known as Operation Cigar. In 2010 Fidel Castro told American journalist Jeffrey Goldberg that he believed that Israel has a right to exist as a Jewish state and he denounced Holocaust deniers.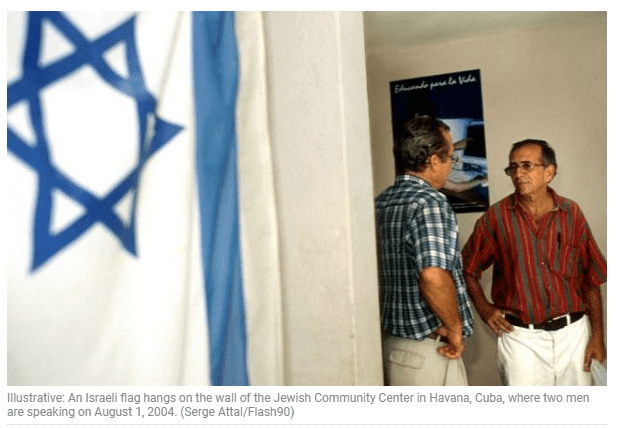 There has been talk of re-establishment of diplomatic relations between both nations, and preliminary talks were held in 2016, but no major steps have been taken since.