IPSC-sponsored EU Citizens Initiative only gathers 27.7% of the required votes
With Frances Black's Occupied Territories Bill languishing in the Dáil after being blocked on foot of legal advice that the Bill exceeded Ireland's trade competence under EU regulations, the IPSC and others launched an EU Citizens Initiative in 2021 designed to gather support for an EU-wide ban on "both importing products originating in illegal settlements in occupied territories and exporting to such territories".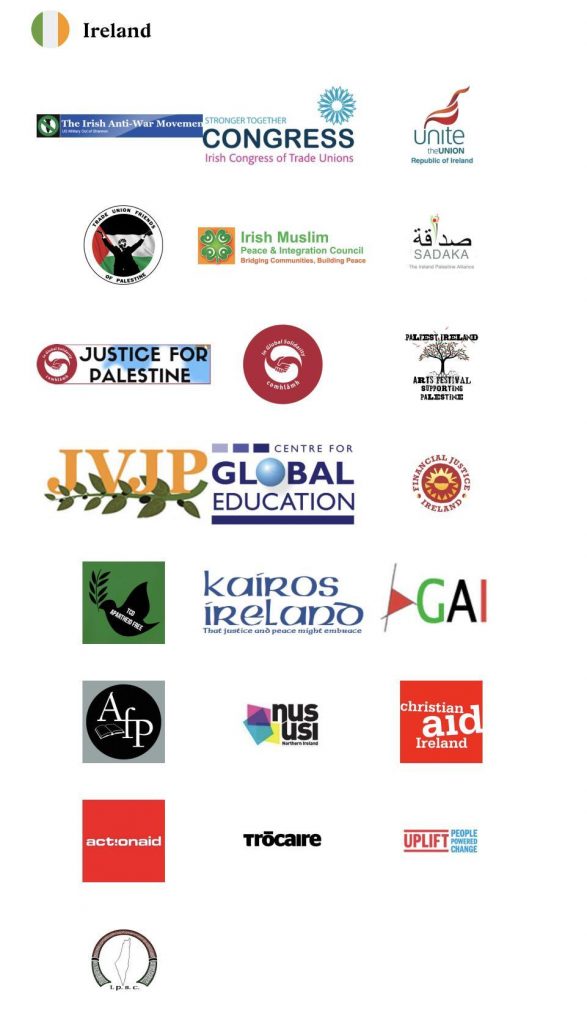 The Initiative was launched in September 2021, with signature collection commencing on 20 February 2022, and lasting for 12 months. A total of one million signatures are required, with minimum thresholds required from at least 7 participating EU countries. 
Indications today, 21 February, are that the petition has been a massive failure, with only 277,000 signatures and only four  countries exceeding the required quotas. These results are preliminary: there is a three month window during which signatures must be verified as valid and the campaign website continues to collect signatures past the closing date.
The four countries which have exceeded their quota are Ireland, France, the Netherlands and Belgium, all countries where pro-Palestinian activism and anti-Israel attitudes are particularly strong.
The current Irish government has refused to enact the Occupied Territories bill after advice that it was outside Ireland's scope and required EU legislation. The failure of this Citizens Initiative may be a death blow for the Occupied Territories Bill. 
Note: At the time of writing, the "Stop Settlements" Citizens Initiative campaign page had recorded 277,120 signatures and was still open. The official European Citizens Initiative page was last updated during the day of February 20 and has recorded 275,776 signatures.
Who funded the initiative?
According to the EU website, funding for the initiative was as follows:
PIPD (Palestine Institute for Public Diplomacy) €50,000
Open Society Foundations €24,727
Joy Hotels Ltd (a Hungarian hotel chain owned by a Palestinian businessman) €10,000
Avaaz (a social media campaign community) €1,100
Ireland Palestine Solidarity Campaign €1,000
NGO Monitor has published a report, "Anti-Israel NGO officials exploit EU mechanism for BDS", on the sponsors and supporters of the initiative, available here.