On 10 October 2022, the Bethlehem Hotel, a 4-star luxury hotel in Manger Street  in the Palestinian Authority-controlled  city of Bethlehem was attacked by gunfire from Palestinian militants.
Because a conference room in the hotel had been decorated with cardboard cut-outs of Jewish symbols such as the Star of David and a menorah, by a Christian group from the Philippines.
As explained here by the International Christian Embassy in Jerusalem, many Christians travel to Jerusalem to celebrate the Feast of Tabernacles, known as Sukkot in Judaism. Bethlehem is home to a large Christian Arab population.
One Palestinian tweeted (image of room taken from a video attached to the tweet):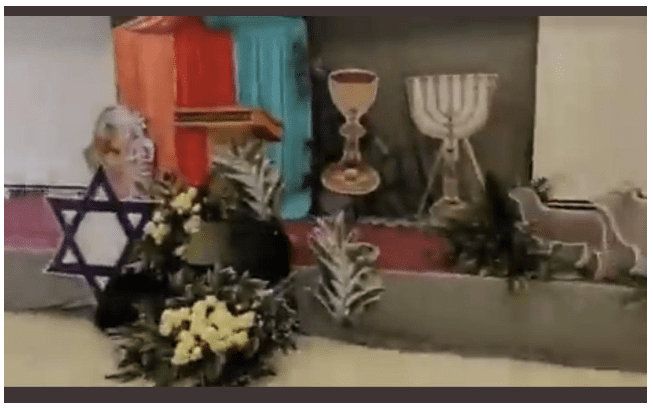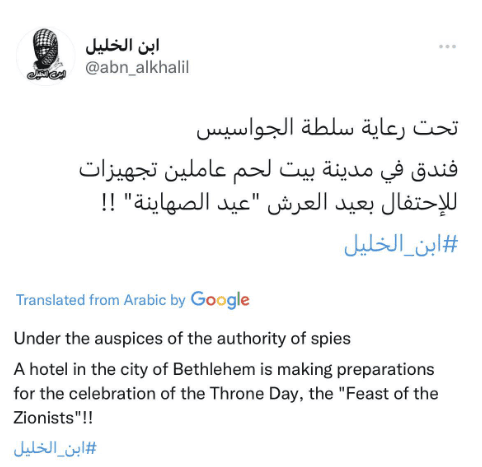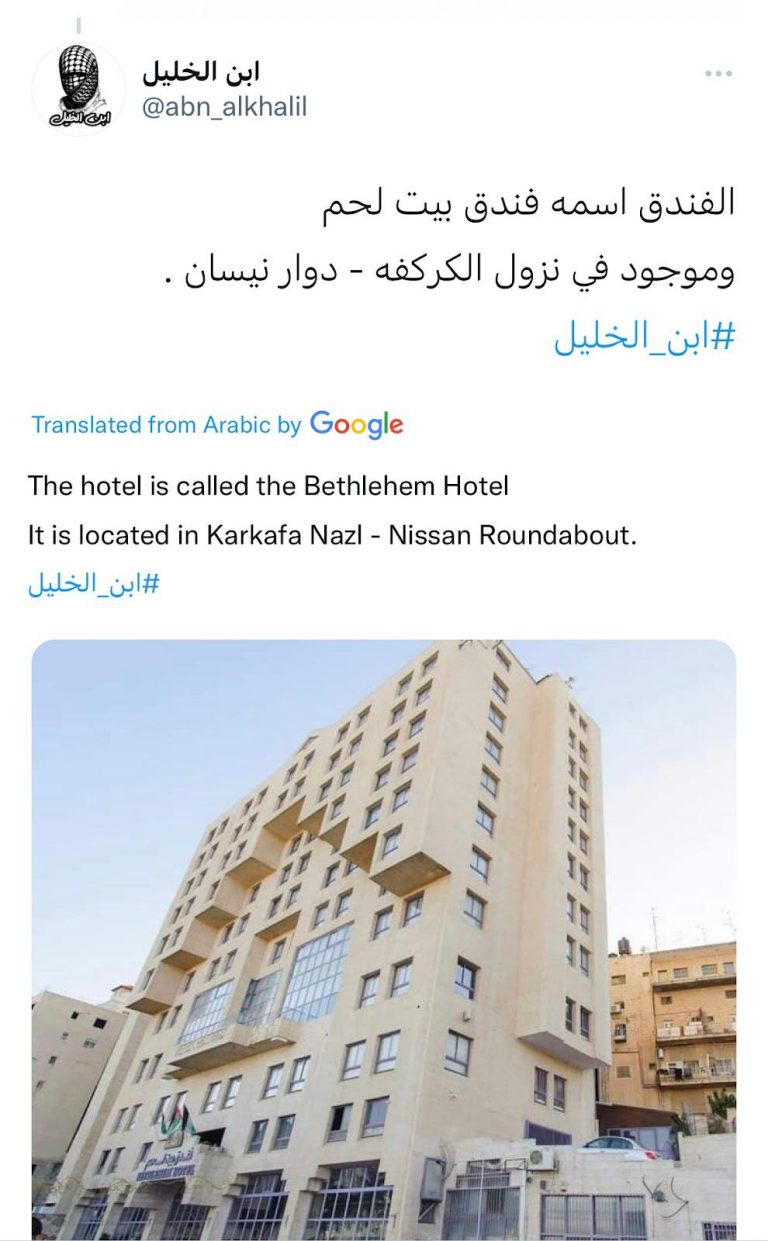 The manager of the hotel was quick to hold a press conference to clarify:
"We do not allow Jews to enter. We never did…"
He added that he had cancelled the Filipino's event. 
The Ministry of Tourism & Antiquities of the Palestinian Authority publicly announced the closure of the conference hall and promised "an investigation into the reasons behind the presence of Jewish symbols in the Bethlehem hotel."
Fatah, a political faction in the Palestinian Authority, condemned the attempt to hold a "Zionist party" in the hotel.
Of course, Jews are not even supposed to travel to Bethlehem because it is too dangerous for them. As with all areas under Palestinian Authority control, Israeli law forbids Israeli citizens to enter unless they receive approval from the Israeli Civil Administration. We might expect Palestinians to know this and work out that no Jewish group would consider celebrating Sukkot in Bethlehem, but apparently not.
Meanwhile the reaction to the (presumably naive) use of Jewish symbols by Filipino Christians is reflective of the troubling treatment of Palestinian Christians in the territories governed by the Palestinian Authority and Hamas.
A 2020 survey of Palestinian Christians by the Palestinian Centre for Policy and Survey Research found that almost 60% of Palestinian Christians think about emigration because of their economic situation. In addition, over 40% of Palestinian Christians feel that Muslims do not wish to see them in Palestine and 44% feel that there is discrimination against Christians when seeking private sector  employment.
The World Council of Churches has expressed concern about violence against Christians in Palestinian Authority areas, pointing to the case of Father Justinus, of Jacob's Well Monastery, Nablus, who has reportedly suffered 32 life-threatening attacks over the years.
Jews are banned from Bethlehem, at risk of lynching and death; the ancient Christian population, who just want to live in peace and raise their families, is subject to intimidation and bullying.
Sadly, there is still no room at the inns of Bethlehem for Jews, and space for Christians is also under threat.