Despite its title, Senator Black's "occupied territories" bill actually only targets Israel.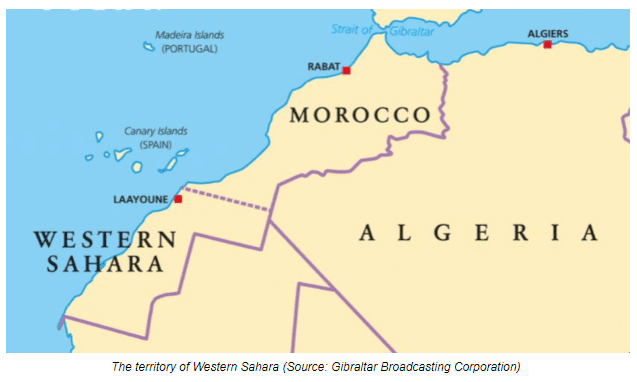 So, it should be no surprise that when international newswires started reporting stories about an Irish senator introducing in her parliament a new bill proposing to ban imports from occupied territories, that Moroccan authorities would sit up and pay attention. This could lead anywhere! What if other European countries were to do likewise?
They need not have worried. Senator Frances Black's bill is worded so carefully that it can only apply to the Israel-Palestine issue and the Moroccan Foreign Ministry recognised this very quickly after the text was published, declaring – according to this source – that "according to the same the [sic] draft law, the prohibition is only limited to the import and sale of goods and services coming from the occupied Palestinian territories [and] some other areas which do not comprise the Kingdom of Morocco and its [Sahrawi] southern provinces at all".
So far, so unsurprising. However, there is more. The above article goes on to state that one or more pro-Sahrawi groups visited Ireland in January 2018 "to campaign for the inclusion of the southern [Sahrawi] provinces in this bill". Would Senator Frances Black confirm whether she or her staff met with these groups? If not, why not? If so, what was discussed during these meetings?
Senator Frances Black has campaigned for greater openness in Irish politics. We're sure she will not have any issues in responding to these questions.