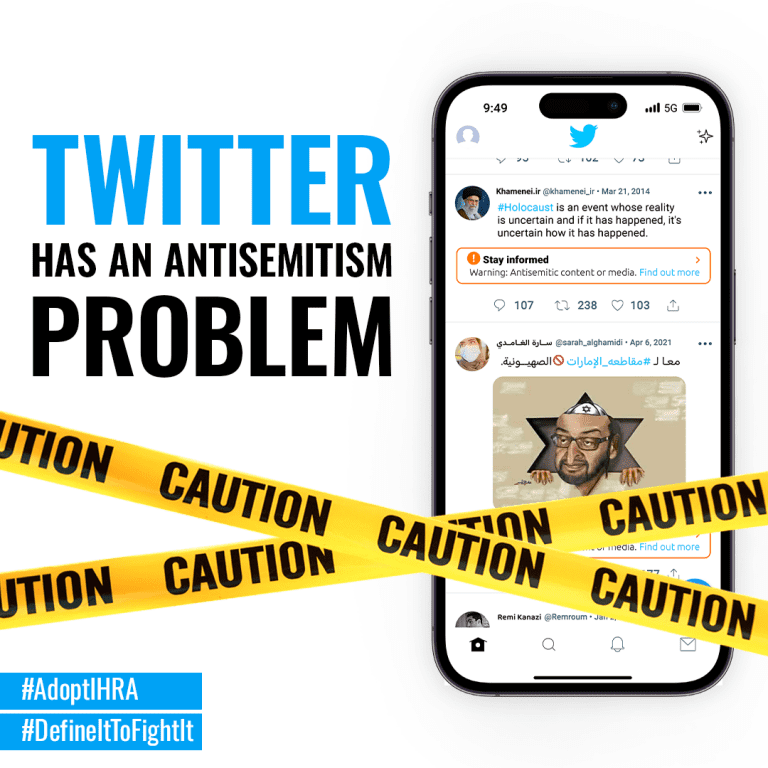 In a joint letter to Elon Musk, Twitter Management, investors and antisemitism envoys, 180 civil rights groups from around the world, including the Ireland Israel Alliance, have called on Twitter's new owner to adopt the widely accepted IHRA definition of antisemitism and act against Jew-hatred on the social media platform.
Today, a coalition made up of more than 180 nonprofit organisations, representing regions from across the globe, called on Twitter and its new owner and CEO, Elon Musk, to adopt the widely-accepted International Holocaust Remembrance Alliance (IHRA) Working Definition of Antisemitism as a tool to fight growing antisemitism on the platform.
"To maximise the probability that the future is good, the world needs an online platform where everyone can participate," the letter reads, "unfortunately, this is not the case, as Jewish users are subject to unrelenting harassment on Twitter."
The groups believe that with Elon Musk's innovative genius, Twitter can implement technological solutions to curb antisemitism and serve as an example to other social media platforms. In order to do so, Twitter should utilise the IHRA working definition as a tool to define what consists of antisemitism.
Demonstrating the seriousness of Twitter's antisemitism problem, the letter to Musk includes a database of more than 1,000 examples of antisemitic tweets that fall under the IHRA definition.
The joint letter also recommends a way for Twitter to flag antisemitic tweets while educating users about antisemitism (see illustration below).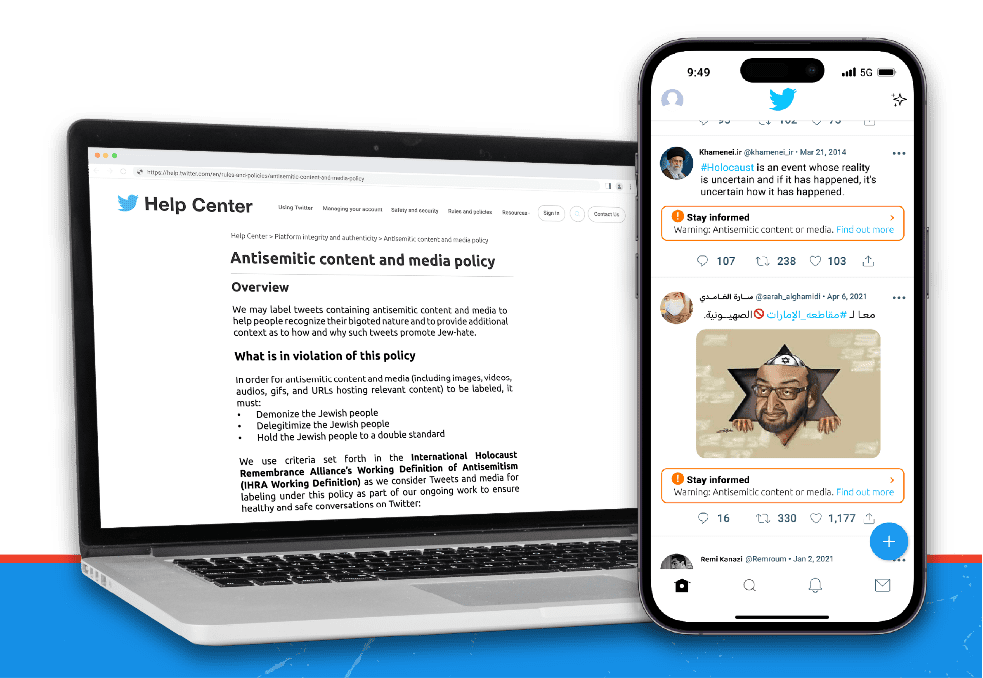 The IHRA Working Definition describes various types of antisemitism, including justifying the killing of Jews in the name of radical ideology, Holocaust denial, and denying the Jewish right to self-determination in the State of Israel. The definition was adopted by more than 38 countries and by hundreds of educational institutions, local governmental bodies, and international organisations. Ireland is a signatory member of the IHRA but has not formally adopted the definition.
The letter concludes by calling on Musk and Twitter to "rise to its commitment to be the modern town square…by fully adopting the IHRA Working Definition of Antisemitism."