"Co-operetive Life Saving and International Humanitarian Relief at times of crises in the Middle East and Europe"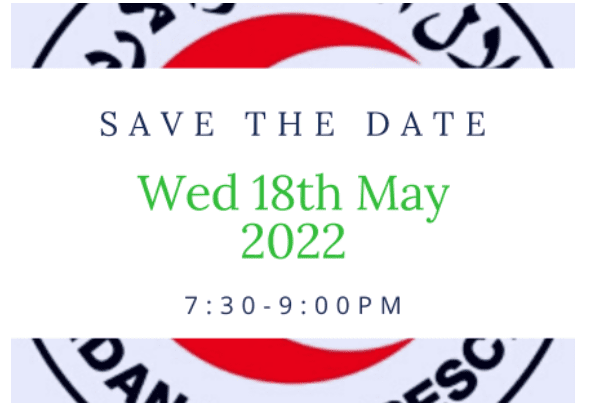 Dear Members, Friends and Supporters,
We are writing to remind you of a meeting we are holding jointly with Magen David Adom Ireland on:
Wednesday 18th May at 7:30pm
Hampton Hotel, Morehampton Road, Dublin 4
We are very fortunate to have as our principal guest speaker Dr Mohammed Al Hadid, President of Jordan's Red Crescent and former Chairperson of the Standing Committee of the International Red Cross & Red Crescent movement. Dr Al Hadid is an inspirational and courageous speaker who promotes peace in the Middle East and played a pivotal role in Magen David Adom coming under the Red Cross/Red Crescent umbrella.
A late addition to the event is Professor Eilat Shiner, who is accompanying Dr Al Hadid in his visit to Dublin. Professor Shiner is the head of MDA's new National Blood Service Centre, the world's first subterranean, shielded blood bank and processing centre which is designed to protect Israel's strategic blood reserves from missile, chemical and biological attack, as well as from earthquakes. Professor Shiner will speak about this extraordinary new centre, officially opened on 1st May last.
We hope you will join us for what should be a most interesting evening.
You can book for this event by clicking the Booking link here, or the red link below, immediately beneath the graphic.
Please note, we are requesting a €20 cash donation at the door, on the evening of the event. 
All proceeds will go directly to Magen David Adom Ireland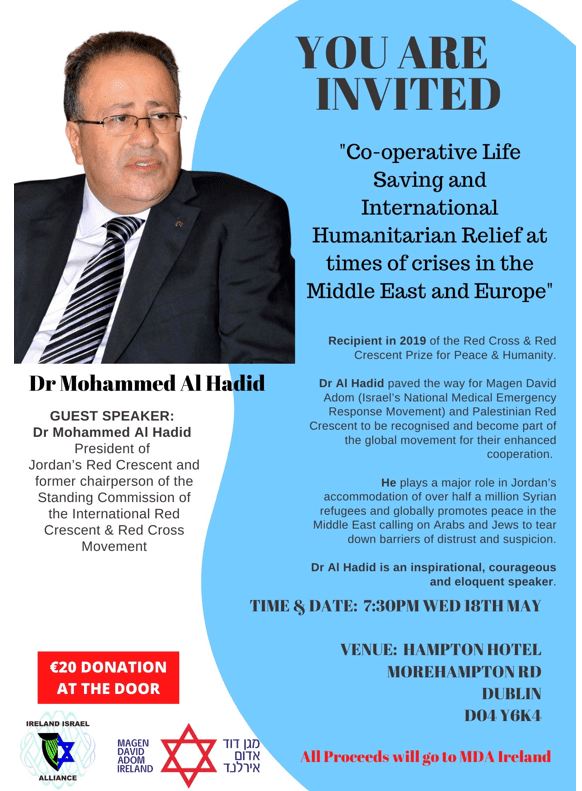 The Ireland Israel Alliance depends on donations from our supporters to fund our activities. We are very grateful for whatever amount you can contribute. Go Raibh Maith Agat, Thank You and Toda Raba!