Imagine if some group decided that they had a right to build temporary structures in the Glen of Imaal. Imagine if a large and powerful bloc of countries such as the European Union (EU) funded this. Then, imagine if there was a large number of international journalists ready to promulgate the issue in the global media. Imagine if any actions by the Irish authorities to deal with the issue were met by a well-orchestrated chorus of international fury.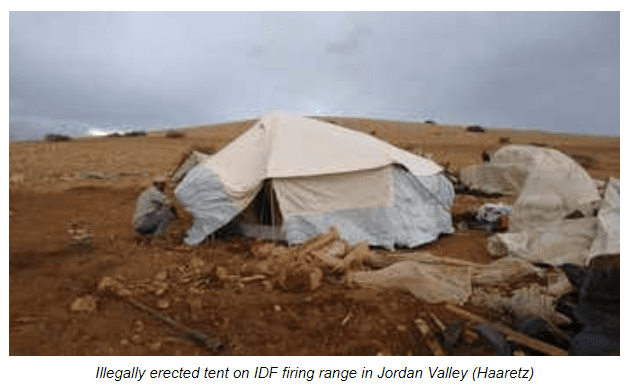 Welcome to Israel's world. In the last week, controversy erupted over the demolition of illegally erected structures built by Palestinian Bedouins on an Israeli army firing range in the Jordan Valley. It was widely referred to as "the village of Khirbet Humsa" – conjuring up images of streets and houses. But it consisted of tents and shacks and satellite images show that these were only erected in the last few years.
The controversy should be directed towards the EU which provided the funding for building these structures. Why are EU countries – including Ireland – financing the breaking of the law? How would the EU react if Israel were bankrolling illegal structures in one or more of its member states?