We are probably all familiar with the 14-year-old refrain from proponents of BDS (Boycott Disinvestment Sanctions) to "respect the call of Palestinian civil society" by boycotting Israel. It was initially a clever line – with the implication that anyone who didn't was showing disrespect rather than merely disagreeing. It has worn thin over time not least since an increasing proportion of "Palestinian civil society" (or at least the parts that Hamas and Fatah don't like) are imprisoned and subjected to arbitrary torture in Palestinian jails.
However, hypocrisy has been embroidered into the fabric of the BDS campaign from the very start. Its founder – Omar Barghouti from Qatar – chose to attend an Israeli university, eschewing the numerous Palestinian universities, including nine in Gaza. Yet, he calls for an academic boycott of Israel and it's a central plank of his campaign.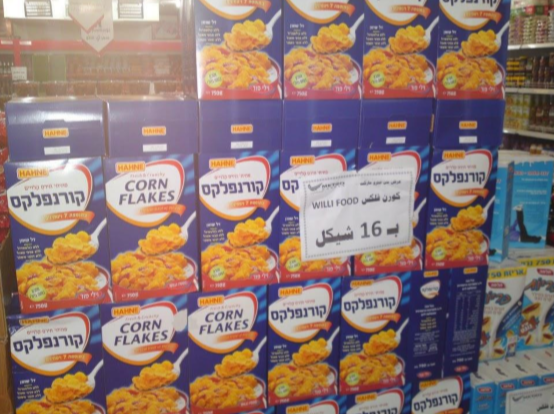 Just one of the numerous Israeli products being bought by Gazans (Source: British Israel Group).
Meanwhile, although BDSers decry Israel's restrictions on products entering Gaza (due to Gazan attacks on southern Israeli communities), there is ample evidence of the well-stocked shelves of Gazan supermarkets piled high with Israeli goods. Gazan shopkeepers are not stupid; they're not going to put on sale goods that their customers will boycott. They'll provide the ones that they know they'll want to buy and that clearly includes many Israeli goods.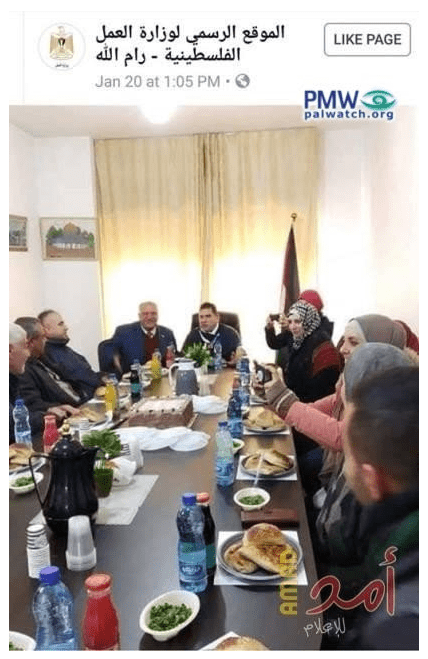 We're sure that Tapuzina juice is as delicious as the irony (Source: PMW)
So, who exactly is complying with the demand of the increasingly embattled BDSers to boycott Israeli products? Surely, they can at least rely on the Palestinian Authority (PA)? No, they can't. The above photo has emerged in recent days on a PA Facebook page of a meeting in the PA Ministry of Employment during which refreshments were being served that clearly include bottles of Israeli Tapuzina juice.
The photo was removed after much outrage from BDSers around the world. The increasing sense of awkwardness attaching itself to the BDS campaign will be much harder to remove.