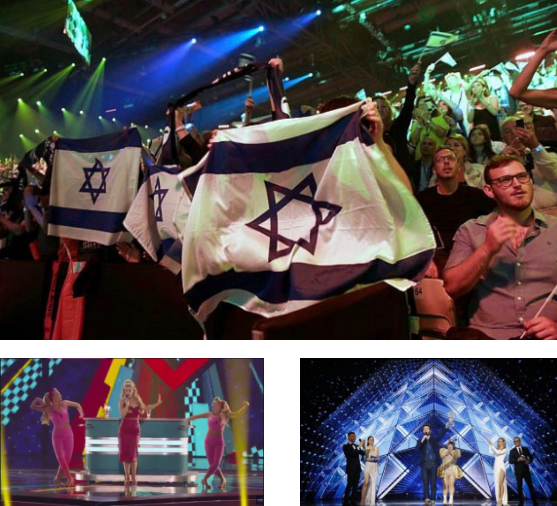 Thank You For Your Emails to RTÉ
The Eurovision Song Contest, held this week in Tel Aviv was a breathtaking production and a spectacular success, culminating in last night's Grand Final. Netherlands' Duncan Laurence scooped the prize with 492 points, just ahead of Italy's 465. It was also a spectacular failure for the boycott movement, and not just in terms of the event taking place in Israel, with not one of the 41 countries, artists or participants boycotting the contest.
In what is a nightmare scenario for the boycott movement, 200 million viewers from around the world watched as Israel brilliantly celebrated diversity, tolerance and openness, for all the world to see. The boycott movement unsuccessfully tried to paint Israel's participation as a propaganda exercise, whereas Israel was simply fulfilling its contractual obligation to host the contest.
Israel did so spectacularly, and that is exactly what the boycott movement were afraid of. Bullies never win. They are a thorn in our side, but they never win. The boycott movement's well-known and well-documented bullying and intimidatory tactics didn't work on the Irish public and they didn't work for the international audience either.
Here's a re-cap of all 26 performances the BDS movement couldn't bear to watch.
Your Emails Work! 'Hugely embarrassing': Emails to RTÉ show pushback against calls for Eurovision boycott
Please be encouraged. Your emails work!
The boycott movement in Ireland is a minority, but they shout loud and make a lot of noise. They try to convince the Irish media, Irish politicians and the general public that the call to boycott Israel is a majority voice, but nothing could be further from the truth, as evidenced by the huge success of Eurovision and by the fact that RTÉ received almost three times as many emails objecting to a boycott as emails calling for one.
In October, the IIA wrote to Director General of RTÉ Dee Forbes, copied to Strategic Advisor Rory Coveney and Head of RTÉ's Delegation for Eurovision Michael Kealy. The email is attached here:
Letter to Dee Forbes, Rory Coveney and Michael Kealy
In February, we asked everyone to write to RTÉ, including members of their Executive Board, stating your support for Israel's hosting of the Eurovision and to thank them for their participation and for not yielding to the demands of the boycott movement, attached here:
Thank RTÉ for not bowing to pressure from the boycott movement
On Wednesday last, theJournal.ie reported RTÉ received three times as many emails in support of the Eurovision in Israel and thanking RTÉ for their support, attached here:
'Hugely embarrassing': Emails to RTÉ show pushback against calls for Eurovision boycott
Thank you for your continued support and thank you for sending the responses you receive to us.
Please give us a SHOUT OUT! If you know of any family members or friends/associates who want to know the truth about Israel and the extent of the lies and smears that are directed at it on a daily basis, please encourage them to sign up for our emails and to LIKE and FOLLOW our social media channels below.
Please, let us keep raising our voices and keep standing on the side of truth and justice.